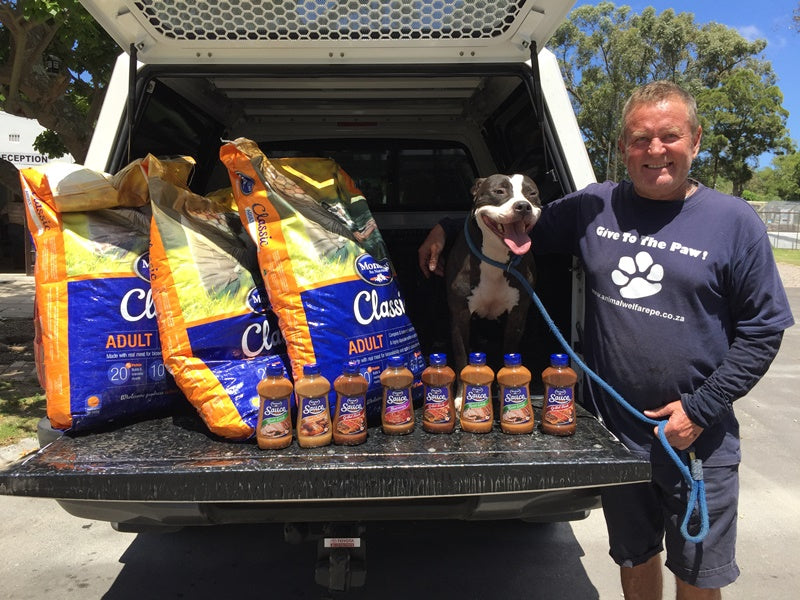 BeanBagTheBrand Donates R1250 To Animal Welfare Society!
So I am sure that you know by now that we give all of our customers the chance to voluntarily donate R50 when checking out at www.BeanBagTheBrand.com! All the donations go to Animal Welfare Scoiety and the best part of it all is that we personally match your donations out of our very own pockets.
In the month of October we managed a grand total of R1250 which was used to purchase 4x large bags of Montego Dog Food and 8 bottles of their dog sauce. The food was dropped off at the ever so grateful Animal Welfare Society in Port Elizabeth.
We look forward to forming an ongoing relationship with them and hopefully increasing the donation every single month with your help.