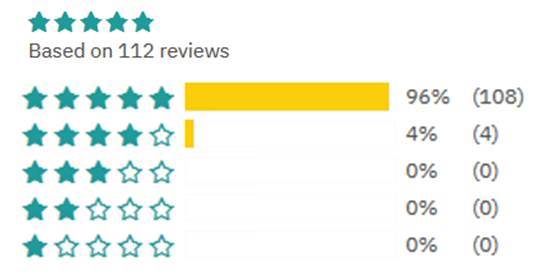 We Reach 100+ Customer Reviews
If there is one thing we love more than selling BeanBags, it is when we receive excellent feedback from our customers! From the very start of BeanBagTheBrand.com our number 1 priority for the business was that it had to be customer driven, we wanted our customers do become family and form an integral part of the brand. For this reason reaching the 100+ customer review milestone is a "BEERWORTHY" moment for us...
After purchasing an item at BeanBagTheBrand.com we send you a mail a couple days later for you to voluntarily review, we must let you know that we read every single one of these reviews and that they do not fall on deaf ears. We even reward reviews that have some great content!
So what you waiting for, the time has come for you do drop us a review and score 20% DISCOUNT on your next purchase ;)